CJ Mandate
College of Criminal Justice @ SHSU Alumni Newsletter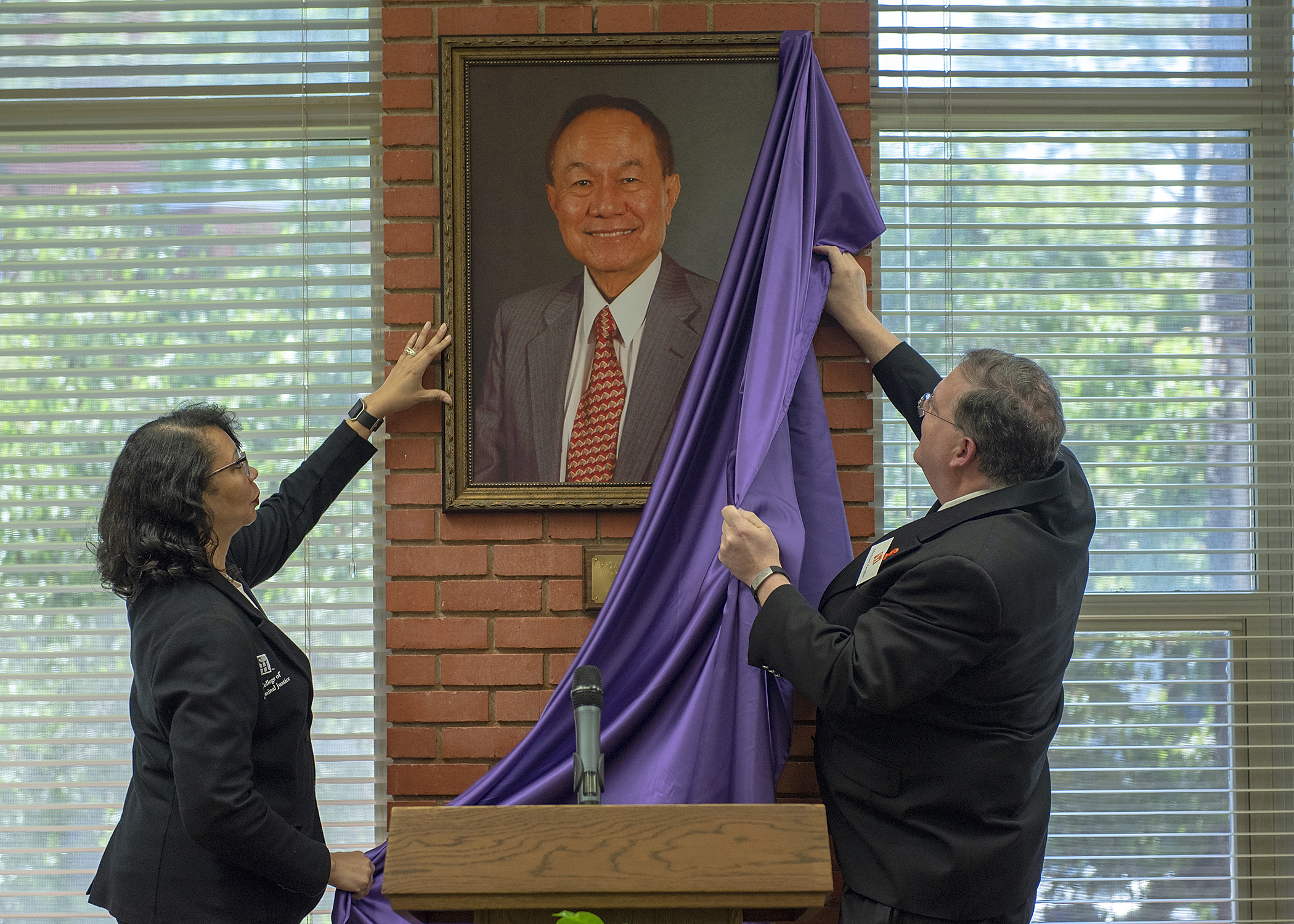 Rolando V. del Carmen, Distinguished Professor Emeritus, Regents' Professor Emeritus, and long-time benefactor of the College of Criminal Justice, has died after a lengthy battle with cancer. Many college faculty, staff, and students have expressed their condolences and memories of their colleague.

Students at the College learn from world-renown faculty who are recognized as specialists in many aspects of the field, earning awards and accolades for their contributions and service. Each faculty brings a wealth of experience to the College, as practitioners in the field, for prominent research in their disciplines, or for intimate knowledge of criminal justice systems abroad. Together, faculty provide a well-rounded experience for graduates to help bring research into practice in their careers.

Two undergraduate Criminal Justice students - Makayla Mason and Camille Ingham - traveled to Zhejiang Police College in Hangzhou, China to collect data as part of the FAST Award provided by the Center for Enhancing Undergraduate Research Experiences and Creative Activities (EURECA) at Sam Houston State University.

Meghan Mitchell, a 5th year Criminal Justice and Criminology PhD student at Sam Houston State University, recently presented her dissertation, "The convict code revisited: An examination of prison culture and its association with violent misconduct and victimization," to colleagues and dissertation committee.

The Criminal Justice Center continues to remain in the forefront of training in the industry as our center partners work to produce quality leadership. Our partners are committed to providing extensive continuing education programming and professional development, enabling practitioners to stay abreast of current issues and trends in the field.

We are celebrating our 10th year of student exchanges with Zhejiang Police College. What began as a study abroad to Sam Houston State University in 2008 grew into a yearlong exchange program in Fall 2009 and our first dual degree cohort arrived in Fall 2011. We have since hosted well over 200 students through the program, allowing students the opportunity to earn a degree from ZPC and SHSU over the four-year program.

The College of Criminal Justice has a strong reputation in the field of criminal justice and a dedicated network of alumni around the globe who frequently give back to Sam Houston State University with their time, talents and support. Our alumni serve as leaders in law enforcement, corrections, victim services, forensics, the legal field, public and private security, higher education and much more.

PORT EVERGLADES, Fla - U.S. Coast Guard Cutter Legare returned from a 67-day deployment in April with 12 tons of cocaine and one ton of marijuana seized as part of an international effort to combat transnational criminal organizations operating in the Eastern Pacific Ocean. The wholesale value of the haul totaled $390 million; an impressive accomplishment for the cutters and crews involved in the operation, including Legare's Commanding Officer, Sam Houston State University alumnus Commander Jonathan Carter.

Research is one of the cornerstones of the program at the College of Criminal Justice, with a focus on bringing research into practice in the field. Through our partnership with federal, state and local agencies, as well as private foundations, the College is making a difference in the study of crime and justice and coming up with proven solutions for success. Our studies are regularly published in peer-reviewed journals and used to develop model programs to address key issues.