[Back]
N/A
Scott Menard
Professor
Ph.D. Sociology, University of Colorado (1981)
A.B. Sociology, Cornell University (1973)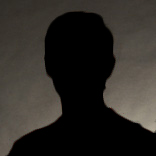 Areas of Expertise:
Statistical Analysis, Research Methods, Criminological Theory Testing, Life Course Criminology, Juvenile Delinquency, Substance Abuse, Victimization
Publications:
Pollock, W., Oliver, W.M., & Menard, S. (2012). Measuring the problem: A national examination of disproportionate police contact in the United States. Criminal Justice Review, 37(2), 153-173
Johnson, M.C., Morris, R.G. & Menard, S. (2012). Historical invariance in delinquency causation: A test of equivalent models of delinquency for two generation of adolescents. Crime & Delinquency. Advance online publication.
Menard, Scott. (2011). Standards for standardized logistic regression coefficients. Social Forces 89:1409-1428.
Menard, Scott and Grotpeter, Jennifer K. (2011). Peer influence, social bonding, physical and relational aggression. Victims and Offenders 6:181-206.
Morris, Robert G., Gerber, Jurg, and Menard, Scott. (2011). Social bonds, self-control, and adult criminality: a nationally representative assessment of Hirschi's revised self-control theory. Criminal Justice and Behavior 38:584-599, DOI 10.1177/0093854811402453.