[Back]
Administration - College of Criminal Justice
Holly Miller
Associate Dean for Academic Programs
Ph.D. Clinical Psychology/Forensic Emphasis, Florida State University (1999)
M.A. Clinical Psychology, Morehead State University (1991)
B.A. Psychology, Bethel College (1989)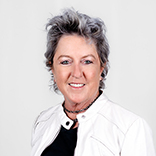 Office: A-206
Phone: (936) 294-1686
Areas of Expertise:
Clinical Psychology Assessment /Training, Cultural Diversity Assessment and Training, Law Enforcement Administration/ Leadership, Malingered Mental Illness, Offender Risk Needs Assessment, Psychopathy, Sex Offenders and Treatment, Special Needs/Assesment of Offenders
Publications:
Miller, H.A., & Kim, B. (2012). Curriculum implications of anti-gay attitudes among undergraduate criminal justice majors. Journal of Criminal Justice Education, 23(2), 148-173.
Miller, H. A., & McCoy, L. (2012). Inmates under protective custody. In L. Gideon (Ed.) Special need offenders in correctional institutions. Thousand Oaks, CA.; Sage Publication.
Henderson, H., & Miller, H.A. (2011). The (twice) failure of the Wisconsin risk needs assessment instrument. Criminal Justice Policy Review. Advance online publication.