[Back]
Faculty
Holly Miller
Professor
Ph.D. Clinical Psychology/Forensic Emphasis, Florida State University (1999)
M.A. Clinical Psychology, Morehead State University (1991)
B.A. Psychology, Bethel College (1989)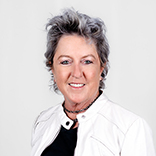 Office: A-206
Phone: (936) 294-1686
Areas of Expertise:
Clinical Psychology Assessment /Training, Cultural Diversity Assessment and Training, Law Enforcement Administration/ Leadership, Malingered Mental Illness, Offender Risk Needs Assessment, Psychopathy, Sex Offenders and Treatment, Special Needs/Assesment of Offenders
Biography:
Dr. Holly Miller joined the faculty in 2001. Her teaching, research, and consulting interests include: psychological assessment; malingered mental illness; psychopathy; offender risk/need assessment; sexual offenders; law enforcement leadership assessment and human diversity training.
Dr. Miller's current research focus examines offender risk and treatment need, human diversity training within criminal justice education/settings, and sexual offenders. With her recent grant with the Texas Department of Criminal Justice, Dr. Miller will be overseeing the risk and treatment assessments of several hundred offenders participating in a large-scale reentry study. She will also examine the effectiveness of this proposed program aiding imprisoned offenders to make a more successful transition to the community.
As a specialist in forensic assessment and offender evaluation, Dr. Miller has developed two published measures. The Miller Forensic Assessment of Symptoms Test (M-FAST; 2001) is a brief structured interview that provides an assessment of malingered mental illness. This measure is utilized across the county in the assessment of competency to stand trial evaluations. The second instrument, the Inventory of Offender Risk, Needs, and Strengths (IORNS; 2006),is a measure developed to assess variables that are related to recidivism for offender treatment and management purposes.
A licensed clinical psychologist and sex offender treatment provider, Dr. Miller consults with various agencies through her Forensic Private Practice providing sex offender evaluations, treatment and research services. She also regularly serves as a trainer for the Law Enforcement Management Institute of Texas and the Correctional Management Institute of Texas.