[Back]
Faculty
Willard Oliver
Professor
Ph.D. Political Science, West Virginia University (2000)
M.A. Political Science, West Virginia University (1999)
M.S. Criminal Justice, Radford University (1990)
B.S. Criminal Justice, Radford University (1989)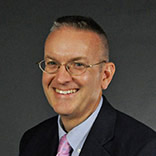 Office: CJ Hotel Building 218
Phone: (936) 294-4173
Areas of Expertise:
Policing, Public Policy of Crime and Criminal Justice, Historical Perspectives of Criminal Justice
Publications:
Oliver, Willard M. & Nancy E. Marion. (2013). Crime, History, & Hollywood: Learning Criminal Justice History through Major Motion Pictures. Durham, NC: Carolina Academic Press.
Marion, Nancy E. and Oliver, W. (2012). The Public Policy of Crime and Criminal Justice (2nd edition). Upper Saddle River, NJ: Prentice Hall.
Hill, J.B., Oliver, W. M., & Marion, N.E. (2012). Presidential politics and the problem of drugs in America: Assessing the relationship between the President, media and public opinion. Criminal Justice Policy Review, 23(1), 90-107.
Marion, N. E. & Oliver, W.M. (2012). Crime control in the 2008 Presidential campaign: Symbolic politics or tangible policies? American Journal of Criminal Justice 27(2), 111-125.
Pollock, W., Oliver, W.M., & Menard, S. (2012). Measuring the problem: A national examination of disproportionate police contact in the United States. Criminal Justice Review, 37(2), 153-173.