[Back]
Faculty
Mitchel Roth
Professor
Ph.D. History, University of California, Santa Barbara (1993)
M.A. History, University of California, Santa Barbara (1987)
B.A. History, University of Maryland (1975)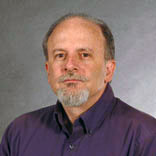 Office: CJ Hotel Building 224
Phone: (936) 294-1649
Areas of Expertise:
Historical Perspectives of Criminal Justice, History of Crime and Crime Control, History of Policing and Corrections, History of Terrorism, Organized Crime, Pre-Teen Homicide
Publications:
Sever, M., & Roth, M.P. (2012). Public perceptions of white collar crime in Turkey and some comparison with the United States. Asian Journal of Criminology. Advance online publication.
Roth, M. P., & Kennedy, T (2012). Houston Blue: The Story of the Houston Police Department. Denton, Texas: University of North Texas Press.
Akyuz, K., Cihan, A., & Roth, M.P. (2011). Striking a balance between liberty & security: The debate over American counterterrorism policies since 9/11. In F. Redding and G. Bonham, (Eds.), Flawed Criminal Justice Policies, (pp. 107-124). Durham, NC: Carolina Academic Press.
Roth, M. (2011). Crime and Punishment (2nd edition). Florence, KY: Wadsworth, Cengage Learning.
Roth, M. (2011). A history of crime and punishment: Readings and documents in criminal justice. University Readers Inc.
Sever, M., & Roth, M.P. (2011). The convergence of terrorism and organized crime: The case of PKK. In C. Strozier and J. Frank, (Eds.) The PKK: Financial Sources, Social and Political Dimensions, pp. 124-145. VDM Verlag Dr. Muller.
Williams, C., & Roth, M.P. (2011). The importation and re-exportation of organized crime: Explaining the rise and fall of the Jamaican posses in the United States. Trends in Organized Crime 14(4), 1-16.
Roth, M. (2010). Global Organized Crime. Oxford, UK: ABC-CLIO, LLC.