[Back]
Faculty
Raymond Teske
Professor
Ph.D. Sociology, Texas A&M University (1973)
M.A. Baylor University (1970)
B.A. Baylor University (1966)
A.A. Concordia Lutheran College (1963)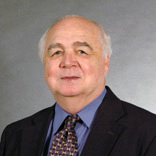 Office: C-115
Phone: (936) 294-1667
Areas of Expertise:
Capital Punishment, Child Abuse/Child Sexual Abuse/Pedophilia, Child Abuse/Family Violence, Comparative/International Criminal Justice Issues, Crime Legislation, Crime Rates and Trends, Driving While Intoxicated/Driving Under the Influence, Family Violence, German Criminal Justice System/Law/Procedures, Hate/Bias Crimes, Law Enforcement/Use of Force/Operational Procedures, Prison Programs, Probation and Parole, Protective Orders, Sentencing, Victimology
Publications:
Land, K. C., Teske, R.M.C., & Zheng, H. (2012). The differential short-term impacts of executions on felony and non-felony homicides. Criminology & Public Policy, 11(3), 541-563.
Messner, S.F., Teske, R.H.C., Baller, R.D., & Thome, H. (2012) Structural covariates violent crime rates in Germany: Exploratory spatial analysis of kreise. Justice Quarterly, 29(1), 1-27.
Vandiver, D. M. & Teske, Jr. R. (2006, April). "Juvenile Female and Male Sex Offenders: A Comparison of Offender, Victim, and Judicial Processing Characteristics," International Journal of Offender Therapy and Comparative Criminology, 50(2), 148-165.
Teske, Jr., Raymond H.C. (2006) "Training Police Officers to Understand and Respond to Threats to children Posed by Criminal Using the Internet," Istanbul Conference on Democracy & Global Security, ONCU Press, Ankara, Turkey, 353-359.