[Back]
Staff
Michael Vaughn
Director
Ph.D. Criminal Justice, Sam Houston State University (1993)
Ed.S. Human Services, Public Services, and Criminal Justice, Central Missouri State University (1990)
M.S. Criminal Justice, Central Missouri State University (1988)
B.S. Criminal Justice, Central Missouri State University (1984)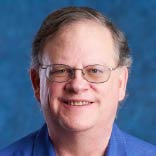 Office: CJ Hotel Building 217
Phone: (936) 294-1349
Areas of Expertise:
Constitutional Law, Correctional Law/Prison Law, Criminal Law, Criminal Procedure, Legal Liabilities of Criminal Justice Personnel, Prison Health Care, State Tort Law
Publications:
Updegrove, A.H., Vaughn, M.S., & del Carmen, R.V. (2018). "Intellectual Disability in Capital Cases: Adjusting State Statutes after Moore v. Texas." Notre Dame Journal of Law, Ethics, & Public Policy, 32(2), 527-562.
Spooner, K., & Vaughn, M.S. (2017). "Sentencing Juvenile Homicide Offenders: A 50-State Survey." Virginia Journal of Criminal Law, 5(2), 130-170.
Wynne, S.L., & Vaughn, M.S. (2017). "Silencing Matters of Public Concern: An Analysis of State Legislative Protection of Whistleblower's in Light of the Supreme Court's Ruling in Garcetti v. Ceballos." Alabama Civil Rights & Civil Liberties Law Review, 8(2), 239-278.
Wynne, S.L., & Vaughn, M.S. (2017/2016). "Eligibility for Court-Appointed Counsel in Federal Cases: A Review of Legislation and Case Law." Albany Law Review, 80(3), 899-946.