[Back]
Adjunct/Lecturer
David Barber
Adjunct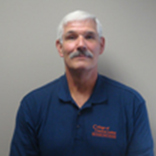 Biography:
I'm a career police officer having been in the business 43 years. Most of my career was spent with the Houston Police Department and I retired from there at the rank of captain to take the police chief job with the Alvin Independent School District. I landed the police chief job at the City of Hedwig Village and spent 13 years there before retiring.
I received an AAS in CJ from Alvin Community College in 1993 and laid out for 10 years before going back to University of Houston/Downtown to finish up. It took four more years but I obtained my CJ Bachelor's in 2007 and immediately enrolled in the Masters program here at Sam. I received my Master's in Criminal Justice Leadership and Management in 2009.
When I'm not grading papers or making up tests, I'm working on an old car. My current project is a 1962 Ford Galaxie 500....a real classic!