[Back]
Faculty
Patrick Buzzini
Associate Professor
Ph.D. Forensic Science, University of Lausanne, Switzerland (2007)
M.S. Forensic Science, University of Lausanne, Switzerland (2001)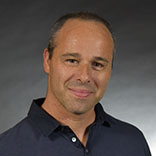 Office: CFS-221G
Phone: (936) 294-3633
Areas of Expertise:
Trace Evidence, Questioned Documents, Physical Evidence Interpretation
Publications:
Patrick Buzzini, Carrie Polston and Madison Schackmuth. On the Criteria for the Discrimination of Inkjet Printer Inks using Micro Raman Spectroscopy. Journal of Raman Spectroscopy, epub ahead of print: DOI: 10.1002/jrs.5458 (Jul 2018).
Theresa Joslin Yogi, Michael Penrod, Melinda Holt and Patrick Buzzini. The Relationship Between Cross-sectional Shapes and FTIR Profiles in Synthetic Wig Fibers and Their Descriminating Abilities-An Evidential Value Perspective. Forensic Science International, 283, 94-102 (Feb 2018).
Patrick Buzzini and Jorn Chi-Chung Yu. General Principles and Techniques of Trace Evidence Collection in Forensic Evidence Management: From Science to Courtroom. Ed. by Ashraf Mozayani and Casie Parish Fisher, Routledge & Taylor, Boca Raton: CRC Press (Dec 2017).