[Back]
International / Study Abroad
Jurg Gerber
Director
Ph.D. Sociology, Washington State University (1988)
M.A. Sociology, Washington State University (1984)
B.A. Government, Eastern Washington University (1982)
A.A. Social Sciences, Big Bend Community College (1980)
K.F. Insurance, Kaufmaennische Berufsschule Bern (Switzerland) (1977)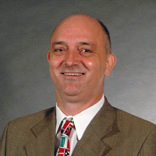 http://www.cjcenter.org/abroad/
Office: CJ Hotel Building 222
Phone: (936) 294-3172
Areas of Expertise:
Comparative/International Criminal Justice Issues, Criminology, Drug Use and Drug Control Policy, Environmental Crime, International Criminal Justice, White Collar/Corporate Crime
Publications:
Kim, B., Gerber, J., Kim, Y. and Hassett, M. (2018). "Female-perpetrated homicide in South Korea: A homicide typology." Deviant Behavior, 39:1042-1057.
Kim, B., Adam K. Matz, A.K., and Gerber, J. (2017). "Barriers to Formal Police-Community Corrections Partnerships: A Comparison of Police Chiefs and Chief Probation/Parole Officers' Perceptions." International Journal of Police Science & Management, 19:89-100.
Gerber, J., and Angulski, K. (2016). "The Law and Foreign Prisoners in Texas: A Socio-Legal Analysis." Polish Journal of Criminology, 2:21-30.
Dittmann, W.L., and Gerber, J. (2016). "Framing Legitimacy: A Qualitative Analysis Examining Local Print-Media Portrayals of an Immigrant Family Detention Center in Texas." Journal of Qualitative Criminology and Criminal Justice, 4:217-243.